PATENT SERVICES USA INTERNET MARKETING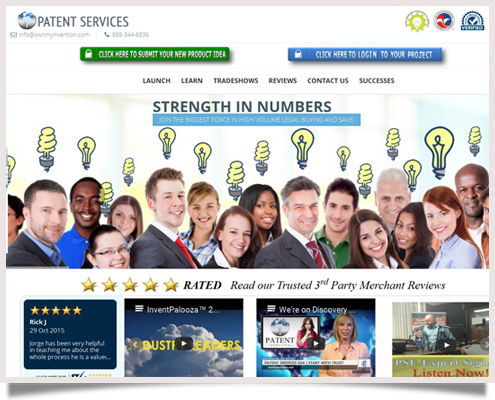 Digital Marketing – Patent Servies USA –  a Miami, Florida company that helps and assists inventors protect, market and license their inventions
SERVICES PROVIDED
-Content Development
-Infographic Design
-Search Engine Optimization
-Social Media Marketing
-Ongoing Social Media updates on Facebook, LinkedIn, Twitter, Google+ & Pinterest
-Paid Search & Social Advertising
-Content Marketing
-Website Analytics & Visitor Tracking
RESULTS ACHIEVED
-42 out of 50 keywords ranked in the top 25 rank on Google, Bing & Yahoo within 3 months of project start
-Traffic increase of 82% within 3 months
DESCRIPTION
Patent Services USA owns and operates www.ownmyinvention.com.
Patent Services USA caters to potential inventors. they help inventors refine their invention ideas & protect their ideas by working with them to get a patent.
They also help inventors market & license their inventions and help them with websites and mobile applications to further expand their reach online.
Note: This project concluded in late 2019.