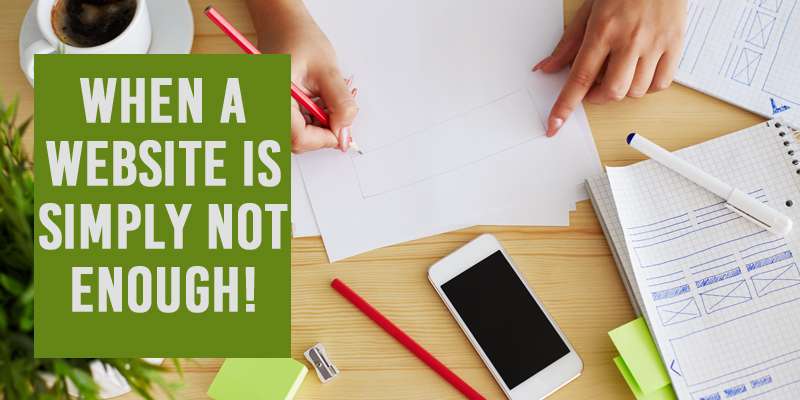 Unless your organization has significant brand recognition and awareness, just having a nice website is simply not enough. Remember, as of the writing of this article, there are close to 250 million websites on the Internet. Your website is simply one of them – a proverbial needle in the haystack!
It is challenging enough that the expectations of Internet users are constantly increasing and people want much more than they did previously. Technological advances have made the Internet an essential part of life for most people to the point where they rely on it for information, entertainment, research and a whole lot more! They expect fast load times, minimal distractions, user friendliness and attractive designs and more than anything else, they expect unique and meaningful content. And this challenge is augmented by the fact that search engines are continually improving and tweaking their search algorithms to make sure that relevance is maintained for every search conducted – so now you have to satisfy both your website visitors AND the search engines!
Consider the following questions:
1. How do you expect your potential website visitors to find you on the Internet?
2. Once your potential visitors find your website, what do you want them to do?
3. Do you have a plan to engage your visitors and lead them through a decision-making process?
When it comes to the Internet, there is no magical formula for success. In order to gain an edge, you must dot all your "i's" and cross all your "t's".   With that in mind, at the very least, your website should:
-be well designed and architected with focus on ease of use
-have unique and relevant content that engages your website visitors and prospective customers
-be optimized to rank high on search engines using ethical SEO (search engine optimization)
-have properly laid out landing pages with clear call(s) to action that lead visitors to take action
-be constructed such that information is readily found without having to hunt around for it
-be optimized to load quickly without any broken links and missing elements
-make minimal use of distractive technologies and elements (excessive use of flash, for example)
-work properly on all major browsers and have no broken links and missing elements
-use effective technology that enhances the user experience without becoming cumbersome
-be easy to manage, update and keep current without having to rely on designers or developers for assistance
If your website is not generating the results that you expect it to, you need to take a hard look at its overall effectiveness and address the items listed above.
As an Internet marketing company, we can help you rank high on Bing and also on Google and other search engines via our Search Engine Optimization Services.
https://www.arnimadesign.com/wp-content/uploads/2011/03/Arnima-When-a-Website-is-simply-not-enough1A.jpg
400
800
Arnima Design
https://www.arnimadesign.com/wp-content/uploads/2013/05/RR-Logo-MultiColor-04Jun13-190_80.png
Arnima Design
2011-03-16 11:00:34
2016-02-02 01:40:37
When a Website is Simply Not Enough!