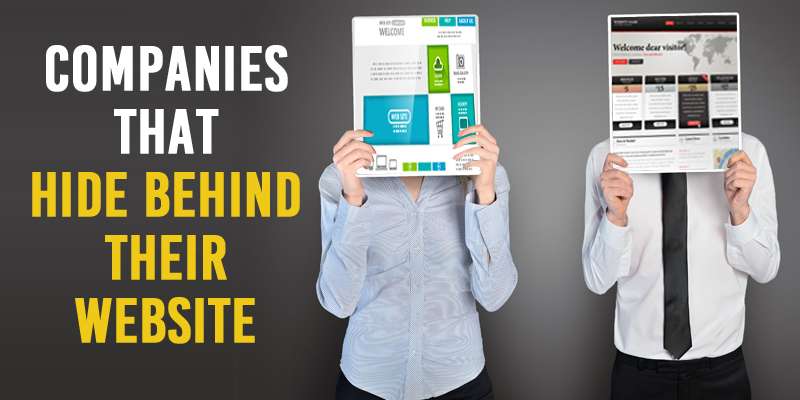 One of my pet peeves revolves around companies that do not publish a phone number anywhere on their website. Instead, they rely on email, live chat, trouble ticket systems and these so-called user forums to interact with their prospective customers.  Basically, they hide behind their websites.
Now, since we are not a customer of any such company, we do not know whether they provide a contact number and we do now know how they handle post-sales support and customer management
We were recently researching shopping cart systems for one of our clients and we came across a particular shopping cart vendor – one of the 2 we had shortlisted – that did not provide a telephone number anywhere on their website! Our client is investing a not-so-insignificant amount of money in their website and in order to do them justice, we wanted to speak to the shopping cart vendor's sales team. At that very moment. We wanted some questions answered so we could make a decision and get moving on the project. Just so you know, this vendor's shopping cart license cost starts at over ten thousand dollars – per year! Despite that, they required us to submit a fill-in form to get pricing and support and other details.
We did not want to "fill-in" a contact form and we did not want to submit a ticket to their system and we most definitely did not want to post a question in their forum. We trolled their entire website and we still could not find a telephone number. We even went so far as to search for them on Facebook, LinkedIn and despite all of that, we still could not find a phone number. And trust us; if the information is on the Internet, we know how to find it!
In the end, this particular vendor lost our business (and will never get our business). Instead, we selected the next vendor – because they provided their contact details and we were able to get in touch with their sales team – immediately and get all our questions answered.
Given the intense competition and the sheer number of options available, is it not critical to allow your potential customer to contact you in as many ways as possible?
Do you know of any businesses that hide behind their websites?
https://www.arnimadesign.com/wp-content/uploads/2011/04/Arnima-Companies-that-hide-behind-their-Website.jpg
400
800
Rajeev Ratra
https://www.arnimadesign.com/wp-content/uploads/2013/05/RR-Logo-MultiColor-04Jun13-190_80.png
Rajeev Ratra
2011-04-15 11:00:16
2016-02-02 01:40:37
Companies That Hide Behind their Websites