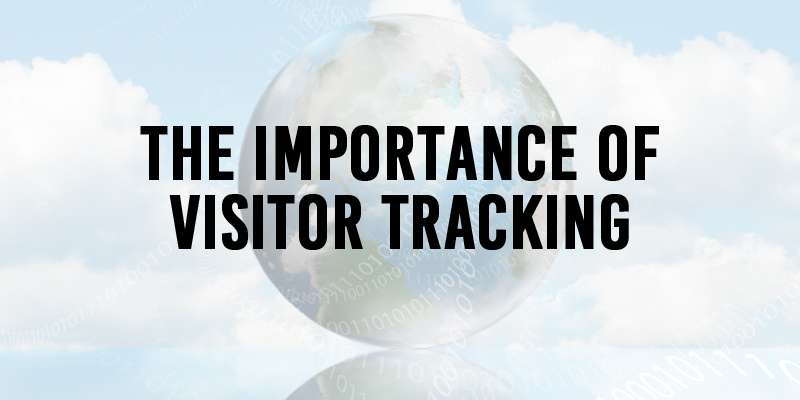 Visitor tracking allows you to learn about visitor activity and trends on your website. It also provides a mechanism for you to check the results of your marketing campaigns, blogging, SEO and your other marketing and website optimization activities. In short, it provides you with intelligence as to how well your website is serving its purpose and what patterns/paths your visitors are following on your website and how long they "stay" on your website.
Visitor tracking also tells you where your visitors are coming from, what pages they visit, how they navigate through you website and what topics they find of interest. The intention is to find out what interests your visitors so you can fine-tune the content of your website to provide a more targeted source of information and to better serve your visitors and customers.
Furthermore, visitor tracking also captures search engine activity and provides a thorough analysis of which keywords are driving the most of traffic to your website.  Visitor tracking can also tell you how much of your traffic is direct, how much is coming from search engines and how much from referring websites. Advanced visitor tracking also lets you see the traffic originating from organic or natural search engine optimization and allows you compare that with any paid marketing campaigns. This way, you can fine-tune your content and marketing strategies to gain an better understanding of how to increase your online visibility and ultimately, result in more traffic.
Here are 3 popular visitor tracking systems:
StatCounter (www.statcounter.com) provides both free and paid services. You can choose to implement Statcounter in invisible mode meaning that there are no obvious links or counters on your web pages.
Clicky (www.getclicky.com) has picked up a significant amount of traffic over the last few months and provides a very comprehensive statistics.
Finally, you can always opt for Google Analytics, which is also free and also gives you great statistics and ties in beautifully with Google Paid Advertising (PPC).
https://www.arnimadesign.com/wp-content/uploads/2009/08/Arnima-The-importance-of-Visitor-Tracking.jpg
400
800
Arnima Design
https://www.arnimadesign.com/wp-content/uploads/2013/05/RR-Logo-MultiColor-04Jun13-190_80.png
Arnima Design
2009-08-14 11:00:34
2017-02-28 15:53:36
The importance of Visitor Tracking