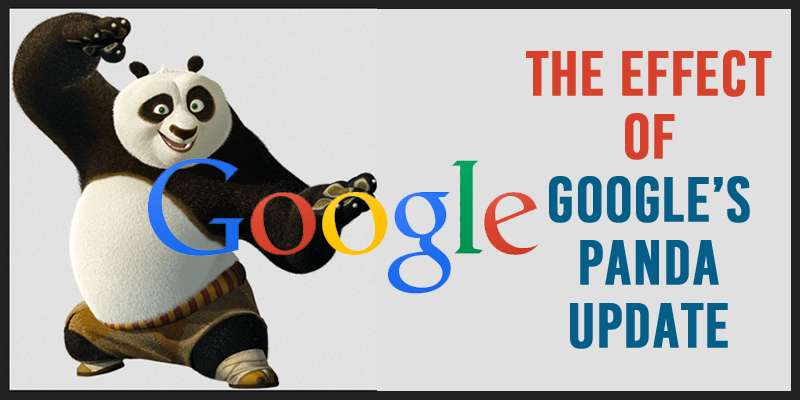 The latest update from Google is poised to transform the world of search engine optimization (SEO). With this update, Google's search engine ranking algorithms will take into account not just the popularity of a website or web page, but will also take into consideration the overall user experience of that website or web page.
Using the technology of machine learning, search engine spiders will focus on more than just the quantifiable markers of a website's popularity or relevance. Essentially, a website will now have to provide an overall positive user experience to gain and maintain top search engine rank.
Prior to this update, best SEO practices were focused on traditional techniques such as:
-increasing the number of inbound links using link building, directory submissions etc
-ongoing content optimization and keyword improvement
-regular updates to content, such as a blog
Sure, these things will still continue to matter but not as much as they did before. The Panda update has, more than anything, taken some of the power away from the purely technical SEO company and handed that to the human user!
A website or web page must now provide an overall experience that will satisfy a human end user:
-Is the design attractive?
-Is everything in the right place?
-Is what is being looked for easy to find?
-Is the content not only interesting but varied enough to be of real value?
-Will the content entice the user come back multiple times?
-Did the user give a vote of confidence to the website or web page?
The job of an SEO (Search Engine Optimizer) has transformed into that of a WPS – Web Presence Strategist – as the disciplines of web design and development and search engine optimization now converge. Whilst an SEO specialist could previously focus on solely the technical aspects of SEO, he or she now must include much more to get a website to rank well on Google.com.
SEO companies will start to deal with machines that learn which websites are liked better by human users. It will be important to focus on this human element in addition to continuing to work on the traditional elements of SEO. Social media is expected to play a critical part and the likes and dislikes of human users and this will surely have a serious impact on the search engine ranks of websites.
The bottom line is to provide maximum value for human users – attractive design, simple and easy navigation, great usability, uncluttered layouts and interesting – and relevant –  content. All of these will matter. The Panda update has ensured that new referrals will come to businesses in a much more organic way, i.e., via recommendations, Diggs, Facebook likes, Google +1s, etc. No longer will people just find a new business based only on its technical adherence to search engine optimization algorithm specs.
As a Florida SEO company, Arnima, is strategically positioned to assist you with making sure that your website continues to rank well by incorporating the essential aspects of the Panda update into your website marketing strategy whilst maintaining the traditional SEO technical elements.
https://www.arnimadesign.com/wp-content/uploads/2011/06/Arnima-The-Effect-of-Googles-Panda-Update1A.jpg
400
800
Rajeev Ratra
https://www.arnimadesign.com/wp-content/uploads/2013/05/RR-Logo-MultiColor-04Jun13-190_80.png
Rajeev Ratra
2011-06-22 11:00:48
2016-02-02 01:40:37
The Effect of Google's Panda Update