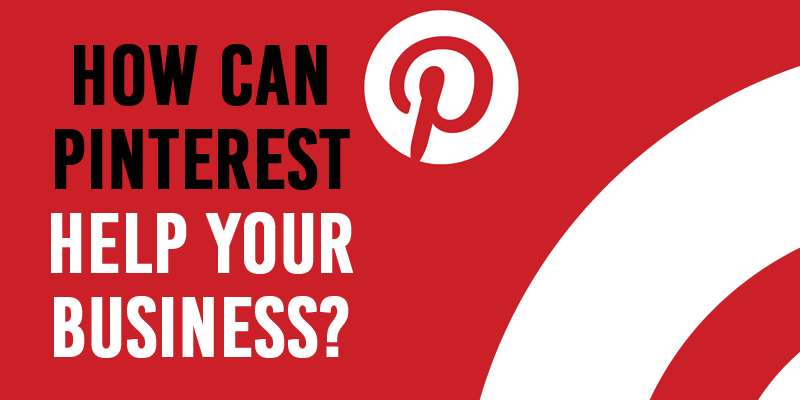 How can Pinterest help your Business? The concept behind Pinterest is actually very simple and that is what makes it powerful!
Pinterest is an effective social media marketing channel if utilized properly. As with many of the good ideas on the Internet, Pinterest is based on a simple form of communication that most people are already familiar with. When you sign up for a Pinterest account, you will establish your own "digital" pin board. This is just like the cork board you have by the phone or the board that you put on your refrigerator. Just like with a physical pin board, when you want to share an image, you "pin" it to your digital board: the Pinterest website refers to the process of posting images as "pinning images" on the board. It is a common form of communication that just about everyone can identify with.
As with any other social networking platform, Pinterest relies on the interaction of its members to produce interest in the website itself. Members are not allowed to post any offensive or pornographic images, and images can be reported to the administrators for evaluation. People can subscribe to (in this case, follow) other member's walls and be notified when new "pins" are posted. Pinterest is utilizing the growing popularity of pictures and videos on the Internet and it can be the ideal place for you to grow your business and expand your brand name recognition.
The key to utilizing a social networking website properly is to understand that the average person does not want to read a commercial. When you use Pinterest to promote your business, you want to give customers the images they are looking for. As you prepare to release a new product, you can use Pinterest to post pictures of the product in action so that people can see the practical applications that the product offers. It helps people to understand why they should be excited about the product and that will drive sales. And if they are excited, they will share your "pins" with their connections and their connections with share with others and that can help you get rapid visibility on the Internet.
The advantage to using Pinterest is that people love to see pictures and Pinterest gives them just that – pictures!. It is the same principle that made YouTube so popular. When people know what to expect from a website, then they will feel more comfortable using it. So, once you get your business account set up on Pinterest, then you can start to post images that are interesting to your prospective customers. You can monitor the popularity of each image and use that information to develop additional "pins" that will get even more interest from the rest of the community. It can be a very powerful marketing tool if you take the time to learn how to really use it.
Here is a graphical representation of the tremendous rise in visitors to Pinterest between May 2011 and February 2012:
https://www.arnimadesign.com/wp-content/uploads/2012/08/Arnima-How-can-Pinterest-Help-your-Business.jpg
400
800
Rajeev Ratra
https://www.arnimadesign.com/wp-content/uploads/2013/05/RR-Logo-MultiColor-04Jun13-190_80.png
Rajeev Ratra
2012-08-16 11:00:56
2016-02-02 01:40:37
How can Pinterest Help your Business?