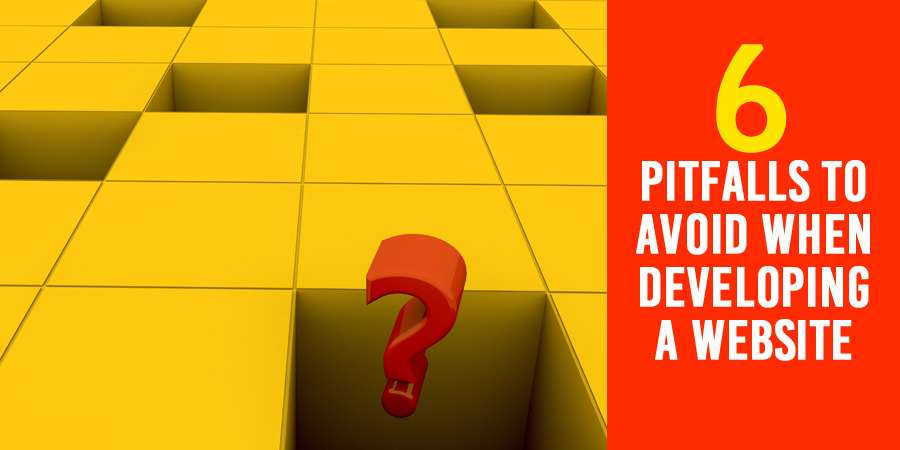 Planning on getting started with a new website project? First thing, make sure you have a good SEO offering company to back you up as just making a website won't help you get more traffic. You could learn more here on your own, but I would still recommend you get the assistance of professionals. Here is a list of 6 website development mistakes to avoid:
Striving for the most attractive website in the world
This is probably the most common mistake. A lot of people spend countless hours creating a"beautiful' website without considering what is best for optimal performance. If you have a business where beauty and creativity of your website is critical and you have a development company that can support you in creating that piece-of-art, then perhaps the time, money and effort is well worth it. It is better, though, to create a professional, tidy website that meets your needs, rather than to spend time creating a piece of art that may never be completed!
It takes serious effort to generate business from your website and it is much better to invest time and effort in marketing and keeping your website updated
2. Most feature rich website in the world – Do not try to add all the possible features in one effort. Website development is an evolutionary process. Start with a minimum, required feature set, then plan to add features as your needs grow.
3. Website with richest content – Again, it is not possible to add every single bit of appropriate content at the onset of your project, or to have the best content in one step. Plan to have the basic content required to make your website functional first. Once your website is launched, you should work on constantly updating and adding content.
4.  Website with great animation and flash effects – Flash and animation effects look cool, agreed. But do not overdo it. Flash and other animation effects make websites heavy and it takes longer to load the website. Normal users do not like waiting for websites to load. Even search engines don't like slow websites. Flash and animation also add costs to development. I suggest keeping the effects to a minimum.
5. Totally bug-free website at launch – No matter how much you test a website, issues will come up on the website when you are ready to launch it. It is better to launch a website when you have covered the majority of issues and there are no major functional problems on the website. If you are expecting heavy traffic on the website immediately after the launch, plan your website launch so that traffic builds up slowly and you can work on fixing residual issues or bugs while the initial set of users are on the website. Consider planning a Beta launch with a restricted set of users who know that they might encounter some issues on the website.Keep reviewing the website after the launch and get the updates done to fix any issues.
6.  Getting the website completed in shortest span of time – Do not expect or plan to get your website done overnight. Website development is an involved and iterative process. From conceptualization to final launch, it takes a good amount of time for each step.
You can minimize the time by working with a project plan, tight set of requirements, and engaging aggressively with the development team. If you attempt to compress the time it takes for each step, you will end up stressed out and with a poor quality site on top of it.
The development and launch of your website are only a small part of a successful web presence. The post- launch process is actually much more critical, and time-consuming as well.
https://www.arnimadesign.com/wp-content/uploads/2009/07/Arnima-6-pitfalls-to-avoid-when-developing-a-website.jpg
450
900
Rajeev Ratra
https://www.arnimadesign.com/wp-content/uploads/2013/05/RR-Logo-MultiColor-04Jun13-190_80.png
Rajeev Ratra
2009-07-02 11:00:16
2019-10-16 14:26:47
6 Common Website Development Mistakes to Avoid