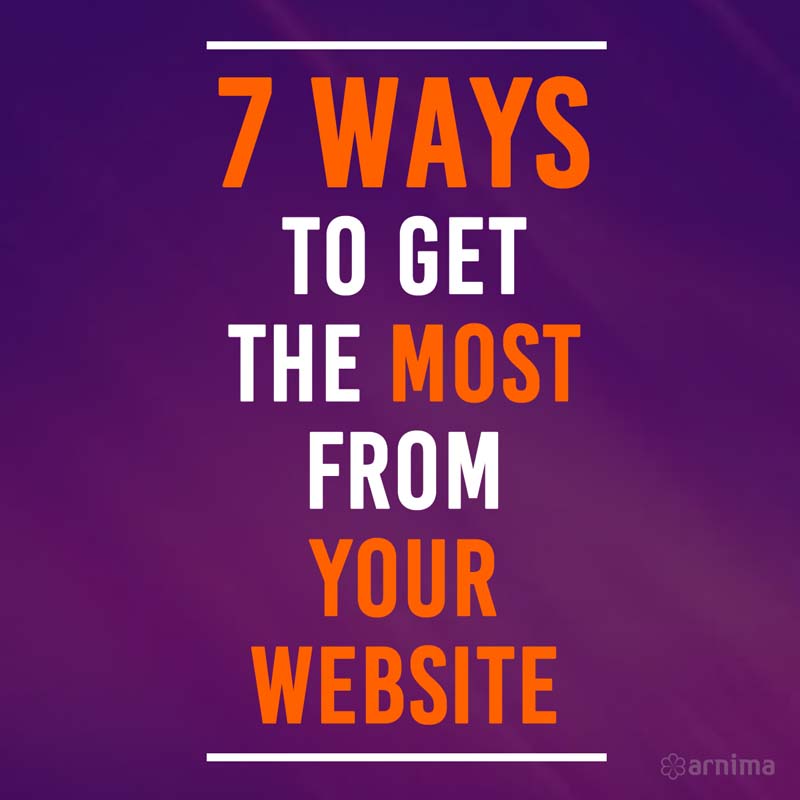 If you rely on inbound marketing, then your website is probably one of your main sources of leads and credibility for your business. And therefore, the right kind and amount of visitor traffic is essential for quality leads.
In this article, I will show you how to get the most from your website.
There are over 1.1 billion (and counting) websites on the Internet and for your website to be found, it has to appear in search engine results. And on relevant social channels. And mobile search. Oh, it also needs to mobile device friendly.
So what can you do to get your website in front of the right visitors?
Make it Mobile Device Friendly
First and foremost, it is more important than ever to have a mobile-friendly website. To the point that Google published an official blog post about this where say that they will start to boost the rank of mobile-friendly websites in mobile search and at the same time, they may start to penalize websites that are not
You can make your website responsive (one that adapts to the display of the device that is accessing it automatically) or you can create a dedicated mobile website. A dedicated mobile makes sense in some cases; however the majority of people are going with responsive websites for ease of maintenance.
Mobile users today account for about 50% of the total searches conducted on the Internet and this trend is growing as mobile device usage increases. So, if you don't have a mobile-friendly website, you are more than likely losing potential customers!
The following chart shows the tremendous rise of smartphone users from 2010 to 2015 and shows the forecasted number in 2020.
You will find more statistics at Statista
Optimize it for Search Engines
Search Engine Optimization is a set of targeted tactics and strategies  that work to increase the popularity of your website on the Internet and improves its rank so that it can be found when people look for you in search. Your site must appear in the top 10 search results to be really noticed – statistics show that visitors seldom look at page 2 or beyond.
How often do you go to page 2 to find what you are looking for?
Search Engine Optimization has evolved from what was link building and similar tactics to a much broader and deeper area of expertise that focuses on almost every single aspect of your website: construction & layout, speed, quality & relevance of content, mobile-friendliness, regular and ongoing content updates and much more.
Learn more about our approach to SEO.
In a nutshell, your website needs to regularly updated and continuously promoted so it can remain relevant in search.
Pay for Immediate Visibility
Paid search engine and social advertising enable you to get in front of your potential visitor almost immediately. With paid search and social advertising, you can start to drive visitor traffic to your website almost immediately while you continue organic marketing activities. Paid advertising is available on major search engines and on major social channels such as Facebook, Twitter, LinkedIn and others. Paid advertising is flexible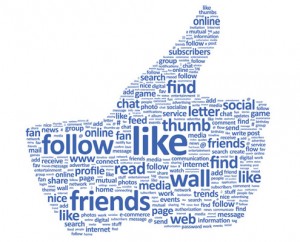 Be Social!
Don't be uncomfortable with social media. Social sharing will gradually make your website visible on all major social channels such as Facebook, Google+, Twitter, LinkedIn, Pinterest and more, depending on your business and target audience.
Today, adults of all demographics are using social networks to connect with friends, share photos with family members, and – yes – recommend products and services to the people they care about.
The latest statistics from Pew Internet indicate that 67% of all adults use social networking sites. Out of the demographic most likely to share content about brands online (moms, for the curious), 50% make brand recommendations through social networking on a daily or weekly basis, and 93% say they're influenced by others' recommendations.
So in its most basic application, social media marketing is a must for businesses that want customers to recommend their product or service! Once you understand what Social Media is all about, how it works and how you can leverage Social Media, it will actually become a breeze! Remember, when it comes to marketing, Social Media no longer optional. It is an absolute necessity.
Add & Update Content Regularly!
You invested money, time and effort into building your website. Don't let it sit idle! Maintain it. Update content regularly. Make sure there nothing is "broken". Upgrade technology regularly. Keep it secure from hackers and exploiters.
Your website is your main identity on the Internet. It represents you, your brand, your organization, your services and much more. Give it the time, the attention and importance it deserves. Keep the content up to date. If you have a blog, establish a blogging schedule and blog regularly and consistently. You can use your blog for almost anything that you want to share about your organization – latest updates, news, projects, reviews – all within reason, of course. If you have social presence, post regular updates! Keep in touch with your visitors and customers.
On a side note – we allowed our website to stagnate for 3+ years. Here is an article that highlights 11 Lessons Learned When We Did Not Update Our Website for 3 Years
Be Visual
A picture is still worth a thousand words! Polls show that people would rather watch a short video than read a page or two of text.
Similarly, Infographics can take seemingly complex types of information and disseminate it is such a manner that it becomes easily understood. So play creative director and add relevant visual elements to you website, your blog and web pages. Remember, images, graphics, infographics, and videos speak for themselves!
Become Friends with Website Analytics
Discover who comes to your website and what they do when they get there! There are many robust tools available so you can track your website visitors. You can slice and dice that information as you desire. It is important to track these metrics because this will reveal stuff that you probably are not even aware of. One of the best tools available for free is Google Analytics. Here is a snapshot of a Google Analytics Dashboard that show a basic graph of traffic for the first 6 months of this year.
Once you start to measure and monitor, you will see how weekends, seasonal variations, holidays and other items impact visitor traffic.
What have you done to promote your website?
https://www.arnimadesign.com/wp-content/uploads/2015/04/7WaysTo3A.jpg
800
800
Rajeev Ratra
https://www.arnimadesign.com/wp-content/uploads/2013/05/RR-Logo-MultiColor-04Jun13-190_80.png
Rajeev Ratra
2016-09-28 07:00:30
2017-02-08 19:05:26
7 Ways to Get the Most from Your Website